Mandarin Green Essential Oil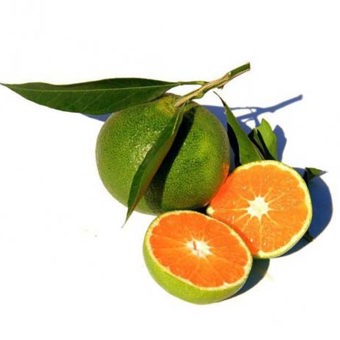 £2.70 inc.VAT
£2.70
exc. VAT
SKU:

S13028
Common Name
Mandarin Green Pure Essential Oil
INCI Name
Citrus Nobilis Peel Oil
Extraction
Expression from the peel/rind of the Mandarin fruit.
Origin
 Italy / Spain / Brazil / Argentina
Odour
Fresh citrus, sweet characteristic.
Details
Citrus Nobilis Peel Oil is the volatile oil obtained from the peel of Mandarin, Citrus nobilis, Rutaceae. Mildly phototoxic - do not apply to skin before going into the sun. Keep in a cool place to prolong shelf-life. Calms digestion, good for depression and nervous tension. There are actually three types of Mandarin, Mandarin Yellow, Mandarin Green and Mandarin Red. The colour of the expressed Oil will depend on the ripeness of the fruit which is harvested between September and March. The Mandarin tends to be Green in September / October, Yellow in November / December, and then finally Red at the end of the crop.
Mandarin Oil Green odour is citrus, green, fruity, very fresh, and with a subtle neroli like floral undertone, ever so slightly bitter than other expressed oils obtained from ripe citrus fruits. The main components of Mandarin oil are limonene and gamma-terpinene, although the most characteristic component is methyl methylanthranilate, that gives base effect to the oil.
In Fragrances, it is used in fresh colognes, as a modifier of other citrus oils, in neroli / Orange Flower bases, in top notes of high-class perfumes, and in notes where a special effect is desired. It blends well with other citrus oils, Neroli Oil, chamomile Roman, Jasmine Absolute, and Certified Organic Australian Sandalwood. Its use is regulated by IFRA because it contains very small amounts of furocoumarins, so when it is used alone or combined with other furocoumarins containing materials the bergaptene level should be lower than 15ppm in the final product. It is recommended to use it up to 8% maximum in the concentrated fragrance.
Relevant Constituents IFRA/IOFI 2017
d-Limonene
p-Mentha-1,4-diene
alpha-Pinene
Myrcene
beta-Pinene
Terpinolene
Related Products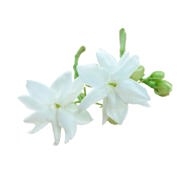 Jasmine Absolute for Soap
Read more
£14.50 inc.VAT
£14.50 exc. VAT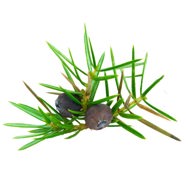 Juniper Needle Essential Oil
Read more
£3.50 inc.VAT
£3.50 exc. VAT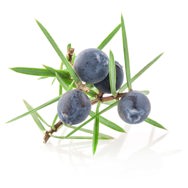 Juniper Berry Essential Oil
Read more
£7.50 inc.VAT
£7.50 exc. VAT