Caustic Soda (Sodium Hydroxide)
£4.99 inc.VAT
£4.99
exc. VAT
SKU:

S19590
Common Name
Sodium Hydroxide / Caustic Soda Pearl / Lye / NaOH
INCI Name
Sodium Hydroxide
Origin
China  /  E.U.
Description
White to off-white / greyish-white granules.  One of the Key Ingredients in Cold process Soapmaking along with Coconut Oil and Palm Oil RSPO.

This product is highly corrosive and classified as Dangerous Goods for shipping purposes.
We only ship this product within the UK mainland. Please do not order for delivery outside of the UK.
It is important you follow the label instructions and wear suitable clothing and protection before use. Never use this product in the presence of Children. We will send an MSDS along with the product, so please read it very carefully before you open the container. Always add the Caustic Soda to water, not the other way around. Be sure to work in a well-ventilated room, use goggles and suitable gloves, and wear long sleeves for extra protection.

By adding this Hazardous Item to your cart. You agree to the following:
You fully understand that the material you are purchasing is considered Hazardous and could cause bodily harm and assume all responsibility for its safe use and proper storage.
Related Products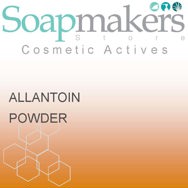 Allantoin Powder
Read more
£3.99 inc.VAT
£3.99 exc. VAT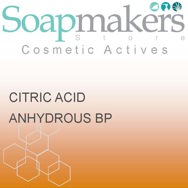 Citric Acid Anhydrous Granules 1 Kilo Bag
Read more
£5.50 inc.VAT
£5.50 exc. VAT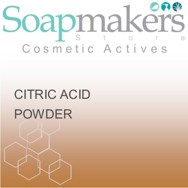 Citric Acid Powder 1 Kilo
Read more
£3.50 inc.VAT
£3.50 exc. VAT