Sky Blue Cosmetic Bio-glitter®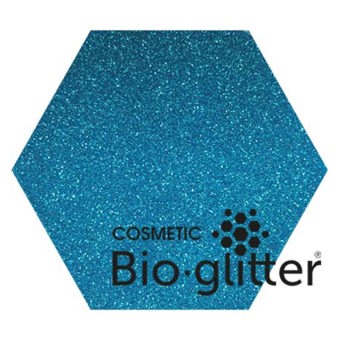 £2.70 inc.VAT
£2.25
exc. VAT
SKU:

S074503
Common Name
Sky Blue Cosmetic Bio-Glitter
INCI Listing
Rayon, Glycerin (plant derived), Aqua, Urea, Styrene/Acrylates Copolymer, Pigment Red 57:1, CI 19140, Blue 1 Lake, CI 77000
Origin
United Kingdom
Details
Cosmetic Bio-glitter® is based on biodegradable film made from trees, primarily eucalyptus, environmentally sourced from responsibly managed plantations.
Cosmetic Bio-glitter® contains low levels of heavy metals and zero antimony, it feels much more comfortable on the skin and is physically 30-40% softer than Polyester Glitter and gives a more comfortable experience for the end-user.
Specifications
All Bio-Glitters are cut hexagonal in shape.
FLAKE SPECIFICATIONS:- Cosmetic Bio-glitter® Sky Blue 8325/006H.FDA
THICKNESS:- c.30 μm
SIZE:- 006 (150μm)
APPROVED FOR USE IN:- EU, USA, CHN, JPN, AUS, KOR
EU, Europe - European Cosmetic Regulation 1223/2009
USA, North America - FDA Code of Federal Regulations (CFR) Title 21
CHN, China - Hygienic Standard for Cosmetics, July 2007
JPN, Japan - Ministry of Health, Labour and Welfare Ordinance No 126 of July 29,2003 .
AUS, Australia - Industrial Chemicals (Notification & Assessment) Act 1998 and Cosmetic Standards 2007
KOR, Korea - Korean Cosmetic Products Act (KPCA), 2000
Roanld Britton Ltd Official licenced seller:- https://www.discoverbioglitter.com/where-can-i-buy-bioglitter/
Related Products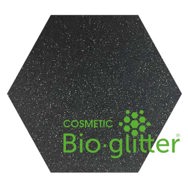 Black Cosmetic Bio-glitter®
Read more
£3.00 inc.VAT
£2.50 exc. VAT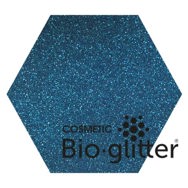 Ocean Blue Cosmetic Bio-glitter®
Read more
£2.70 inc.VAT
£2.25 exc. VAT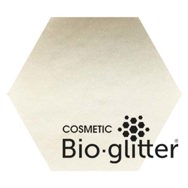 Clear Cosmetic Bio-glitter®
Read more
£2.70 inc.VAT
£2.25 exc. VAT