Rosemary Essential Oil Certified Organic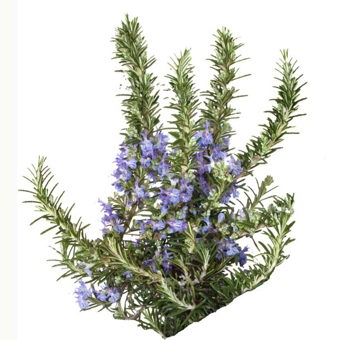 This product is certified COSMOS Organic by the Soil Association
£3.54 inc.VAT
£2.95
exc. VAT
SKU:

S18714
Common Name
Rosemary Oil, Soil Association Certified Organic
INCI Name
Rosmarinus Officinalis Flower Oil
Extraction
Steam-distillation of the fresh flowering tops.
Origin
Spain
Odour
Fresh, herbaceous, characteristic.
Details
Rosemary Oil. Rosmarinus Officinalis Flower Oil is an essential oil obtained from the leaves and fresh flowering tops of the Rosemary, Rosmarinus officinalis L., Lamiaceae.
Good for headaches and concentration, also muscular aches and pains. Do not use during pregnancy. Avoid if suffering from sensitive skin or epilepsy.
Relevant Constituents IFRA/IOFI 2017
Eucalyptol
alpha-Pinene
1,7,7-Trimethylbicyclo[2.2.1]heptan-2-one
beta-Pinene
Camphene
beta-Caryophyllene
l-Limonene
l-Borneol
alpha-Terpineol
Myrcene
p-Cymene
laevo-Bornyl acetate
Terpinolene
1-Octen-3-ol
Related Products