Beeswax White Organic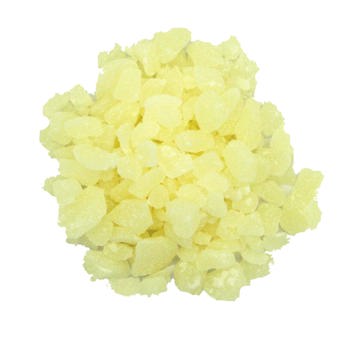 £7.80 inc.VAT
£6.50
exc. VAT
SKU:

S02066
Common Name
Beeswax Granules White Organic
INCI Name
Cera Flava
Extraction
Organic White Beeswax is refined by filtration to the Organic standard to produce a granulated pale white to Cream coloured Wax.
Origin
Cameroon / Zambia / Ethiopia
Odour
Slight honey / natural wax odour
Qualities
Organic White Beeswax which is filtered and dried and is not processed in any way. Our Beeswax come in Granule / small chunks for ease of use. It forms an excellent barrier cream and enables formulators to achieve the proper consistency for their products. This Organic Beeswax also acts as an antiseptic and contains a large amount of vitamin A which is required for skin development. Used in Skincare, Candles, Lip Balms, Lotion Bars and upmarket polish products. Our Beeswax Granules must not be compared to Beeswax Pellets which are an ultra-refined product, have the potential to be adulterated with Paraffin Wax, and therefore much cheaper.
PLEASE NOTE -We cannot sell BEESWAX to European Union countries.
Related Products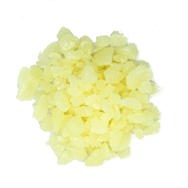 Beeswax Granules White
Read more
£4.20 inc.VAT
£3.50 exc. VAT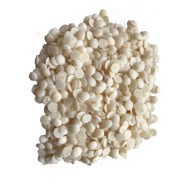 Berry Fruit Wax
Read more
£10.79 inc.VAT
£8.99 exc. VAT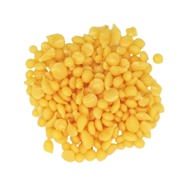 Candelilla Wax Pellets
Read more
£5.82 inc.VAT
£4.85 exc. VAT
(Out of Stock)