Myristyl Myristate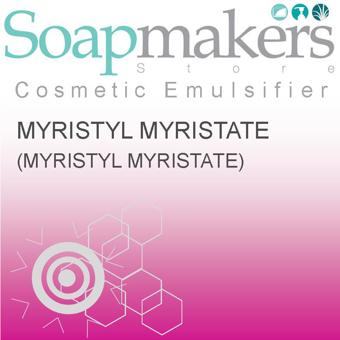 £3.99 inc.VAT
£3.99
exc. VAT
SKU:

S13920
Common Name
Myristyl Myristate
INCI Name
Myristyl Myristate

Extraction
Myristyl Myristate is a 100% natural vegetable-derived ester based on Coconut Oil and Palm Kernel Oil,  utilizing only the Myristic fatty acids. This combination of myristyl alcohol and myristic acid results in superior whitening to the product and improved benefits to the skin.
Origin
Germany
Specification
It is a white to light yellow pelletised wax mass with a fatty feel and distinctive odour. This product has a tube rise melting point of 38-42°C, a myristyl myristate content of minimum 90%, and a myristyl alcohol content of maximum 5.0%.
Qualities
Myristyl Myristate is a waxy emollient with melting temperature close to skin temperature, imparting body to all skincare formulations. Myristyl Myristate can be used in Hand and Skin Creams, Baby Care Products, Body care products. As a co-emulsifier, Myristyl Myristate has many benefits, turning the colour of your product into a brilliant White whilst making the product feel smooth and silky on the skin. For maximum effect, add to the Oil phase at concentrations from 1% up to 8%.
Related Products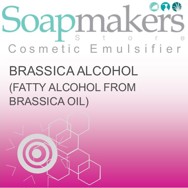 Brassica Alcohol Natural
Read more
£7.50 inc.VAT
£7.50 exc. VAT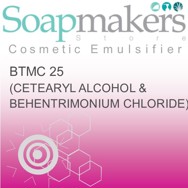 BTMC-25
Read more
£3.50 inc.VAT
£3.50 exc. VAT
BTMS Palm Free 250 Grams
Read more
£5.99 inc.VAT
£5.99 exc. VAT