Olivem 1000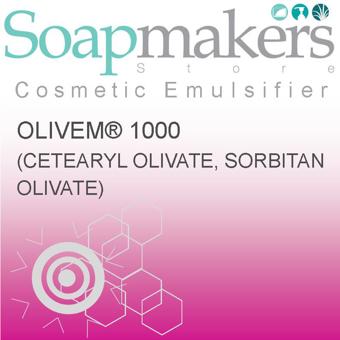 £9.00 inc.VAT
£7.50
exc. VAT
SKU:

S15300
Common Name
Olivem 1000
INCI Name
Cetearyl Olivate, Sorbitan Olivate
Extraction
Olivem 1000 manufactured by Hallstar is primarily an Vegetable derived natural emulsifier, which can be used on its own, or as a co-emulsifier, depending on the application you require. You can add 1% Cetearyl Alcohol if you require a thicker emulsion or Xanthan Gum at 0.2% which will also help improve stability.
Origin
Italy
Specification
Olivem 1000 is dispersible in Alcohol (Ethanol), Ethyl Acetate, Glycerin (dispersible), Isopropyl Alcohol, Mineral Oil (dispersible), Propylene Glycol (dispersible), and Vegetable Oil (dispersible).
Qualities
Biodegradable
COSMOS Approved
Emulsifying Agent (O/W)
Moisturizing Agent
Plant Derived / Vegetable Based
The recommended use level for Olivem 1000 is 1.5 – 4.0% in o/w emulsions as the sole emulsifier (3 – 8% for higher viscosity systems). Olivem 1000 has excellent anti-aging and anti-redness properties, and can also be used as a carrier and SPF maximizer. Olivem 1000t also promotes skin luminescence and hydration.
Related Products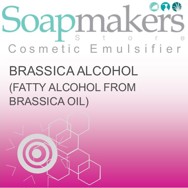 Brassica Alcohol Natural 100 Grams
Read more
£9.00 inc.VAT
£7.50 exc. VAT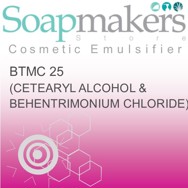 BTMC-25
Read more
£4.20 inc.VAT
£3.50 exc. VAT
BTMS Palm Free
Read more
£7.19 inc.VAT
£5.99 exc. VAT