ECOmulse Emulsifier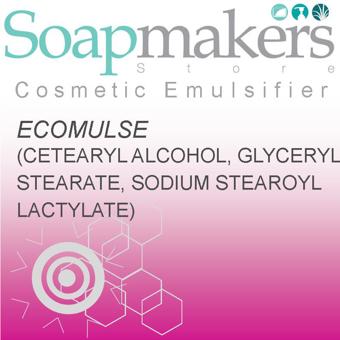 £5.99 inc.VAT
£4.99
exc. VAT
SKU:

S05041
Common Name
ECOmulse Emulsifier /  Natramulse  /  Ritamulse SCG  / Emulsimulse
INCI Name
Glyceryl Stearate, Cetearyl Alcohol, Sodium Stearoyl Lactylate
Extraction
ECOmulse incorporates a pre-balanced blend of plant-based esters, fatty alcohols, and lactylates. Ecomulse emulsifier efficiently blends together natural oils, esters, and silicones into the water phase. What makes this blend unique is the Sodium Stearoyl Lactylate which is a more oil-soluble lactylate with a higher molecular weight. This helps to increase the emulsification ability of the sodium salt of the acyl lactylates. Rich and creamy emulsions can easily be formed with the ability to hold in excess of 10% oils and esters. All the raw materials used to manufacture ECOmulse are GMO-free and Vegan-friendly.
Origin
U.S.A.
Saponification Value
(mg KOH/1g sample)  *  125-150
Applications
ECOmulse comes in an off white waxy flake form and is extremely mild/ non-irritating, making it the perfect multi-functional emulsifier. It can be used in a variety of cosmetic products including Moisturising creams, Base Lotions, Hair conditioners, and solid balms. ECOmulse is stable in a broad range of pH.
Qualities
Sourced responsively (RSPO), completly GMO-free, and 100% Vegan ingredient.
INCI Name                       Range         CAS#          EINECS#
Sodium Stearoyl Lactylate 10-20%    25383-99-7    246-929-7
Cetearyl Alcohol               20-30%    67762-27-0    267-008-6
Glyceryl Stearate             55-65%    11099-07-3    234-325-6
Related Products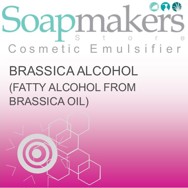 Brassica Alcohol Natural
Read more
£9.00 inc.VAT
£7.50 exc. VAT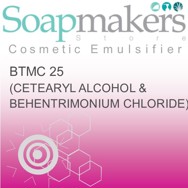 BTMC-25 1 Kilo
Read more
£4.20 inc.VAT
£3.50 exc. VAT
BTMS Palm Free
Read more
£7.19 inc.VAT
£5.99 exc. VAT