Guar Gum Powder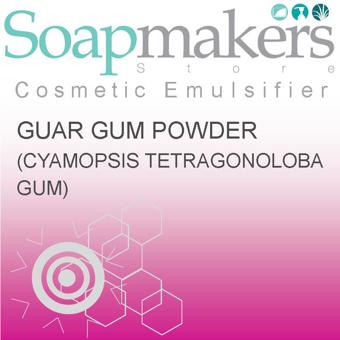 £3.90 inc.VAT
£3.25
exc. VAT
SKU:

S07900
Common Name
Guar Gum  /  Guaran
INCI Name
Cyamopsis Tetragonoloba (Guar) Gum
Extraction
Guar Gum is produced from the white tissue/flesh contained within the Beans of the Guar Plant. The Beans or Seeds have their husks removed and the remaining white substance is removed and ground down to a fine powder before screening to yield Guar Gum.
Origin
India / Pakistan
Specification
Our current stock rated at 200 mesh, so a very fine White Powder.
Qualities
Guar Gum is natural and vegetable-derived and for use as a stabiliser, thickener or emulsifier in Cosmetic preparations with usage ranging from 0.5% - 2%. Some Soap manufacturers use Guar Gum to improve whiteness. It is highly soluble in water when added in small amounts. When using Guar Gum, only add small amounts at a time and mix consistently. Add too much too soon and the product will become lumpy.
Related Products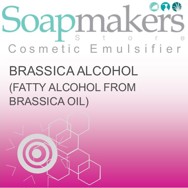 Brassica Alcohol Natural 100 Grams
Read more
£9.00 inc.VAT
£7.50 exc. VAT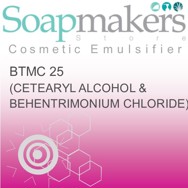 BTMC-25
Read more
£4.20 inc.VAT
£3.50 exc. VAT
BTMS Palm Free
Read more
£7.19 inc.VAT
£5.99 exc. VAT