Oliwax LC | Vegetable Emulsifier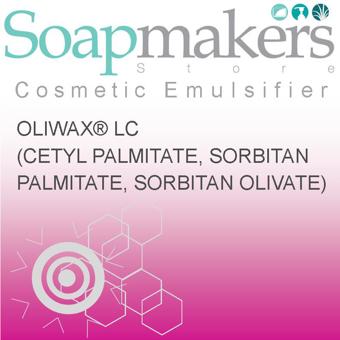 £8.39 inc.VAT
£6.99
exc. VAT
SKU:

S15303
Common Name
OLIWAX LC
INCI Name
Cetyl Palmitate, Sorbitan Palmitate, Sorbitan Olivate
Extraction
Oliwax LC by Hallstar is a stabilizing agent and liquid crystal promoter that is able to reorganize emulsion structure on a microscopic level and is recommended in innovative and sophisticated cosmetic products. It can be easily used either in emulsions (in water or oil phase) or anhydrous systems, to which it provides a unique after-feel due to the high water content of the liquid crystalline structure formed in contact with the skin. Oliwax® LC is a waxy solid in flake form at 20°C (melting range 50 – 60°C) and is validated by Ecocert.
Origin
Italy
Specification
O
Qualities
Biodegradable
Co-emulsifying Agent
Ecocert
Emulsifying Agent (O/W)
Emulsion Stabilizing Agent
Feel Modification/Enhancement
Humectant
Moisturizing Agent
SPF Enhancement
 The recommended usage levels are 3 – 4% in sunscreen emulsions as an SPF booster, 2 – 4% in o/w and w/o emulsions as a liquid crystal promoter, 1 – 5% in make-up products as a structuring agent, 1 – 3% in w/o and o/w emulsions as a hydrating and moisturizing agent, and 1 – 2% in sunscreens as a viscosity stabilizer.
Related Products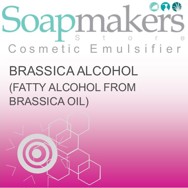 Brassica Alcohol Natural
Read more
£9.00 inc.VAT
£7.50 exc. VAT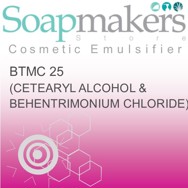 BTMC-25 1 Kilo
Read more
£4.20 inc.VAT
£3.50 exc. VAT
BTMS Palm Free
Read more
£7.19 inc.VAT
£5.99 exc. VAT