Coconut Oil Refined Certified Organic

This product is certified COSMOS Organic by the Soil Association
Common Name
Coconut Oil Refined Certified Organic
INCI Name
Cocos Nucifera (Coconut) Oil
Extraction
Coconut Refined is extracted from the white flesh after the husk has been removed. Product is solid at temperatures below 23ºC. Once the Coconut meat is removed from the husks, it will be grated before the drying process. The dried Coconut will then be passed through a temperature-controlled expeller process where the Coconut Oil will then be filtered and packed. Our Refined and deodorised Coconut Oil solid is certified Organic by the Soil Association. This is the fragrance free version for use in your Cosmetic and Toiletry products especially Certified Organic Soap.
Origin
Philippines
Odour
Our certified Organic Coconut Oil has a creamy White colour with a melting point of 26ºC. This Oil is deodorised and refined before it is filtered and packed 'bag in a box'.
Suggestions for Use
Our Certified Organic Refined Coconut Oil is ideal for manufacture of Soaps, especially where you want the certified organic traceability and certification. This Coconut will impart a rich foamy lather in your cold process Soap bars without impacting on the fragrance of your finished product
OUR CERTIFIED ORGANIC COCONUT OIL IS SUPPLIED VAT FREE - NO VAT TO PAY ON THIS PRODUCT. THE PRICE YOU SEE IS THE PRICE YOU PAY.
Related Products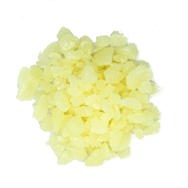 Beeswax Granules White 250 Grams
Read more
£4.20 inc.VAT
£3.50 exc. VAT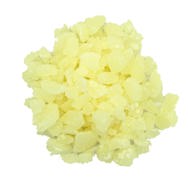 Beeswax White Organic
Read more
£7.80 inc.VAT
£6.50 exc. VAT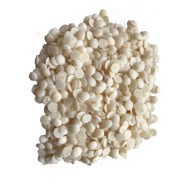 Berry Fruit Wax 100 Grams
Read more
£10.79 inc.VAT
£8.99 exc. VAT