Coconut Oil Virgin Certified Organic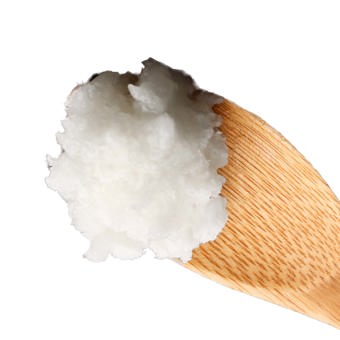 This product is certified COSMOS Organic by the Soil Association
Common Name
Coconut Oil Raw Virgin Certified organic
INCI Name
Cocos Nucifera (Coconut) Oil
Extraction
Coconut Virgin is extracted from the white flesh after the husk has been removed. Product is solid at temperatures below 24ºC. Once the Coconut meat is removed from the husks, it will be grated before the drying process. The dried Coconut will then be passed through a temperature-controlled expeller process where the Coconut Oil will then be filtered and packed. There are no chemicals used in the process and the Oil has not been rectified, bleached, hydrogenated or deodorised in any way.
Origin
Sri Lanka
Odour
Our certified Organic Virgin Coconut Oil has a creamy White colour with a melting point of 24ºC. This is the virgin hard coconut oil complete with original waxes which retain the original scent and taste of freshly pressed Coconut. We import this directly from the manufacturer in Sri Lanka, who has multiple Organic certification approvals.
Suggestions for Use
Our Certified Organic Virgin Coconut Oil is full of nutrients for all over body use and it won't leave a greasy sensation on your skin afterwards. Can be massaged into your hair to give it body and bounce. Virgin Coconut Oil can be used in numerous cooking and bakery products. Our Virgin Coconut Oil is not Deodorised, or bleached or Hydrogenated.
OUR CERTIFIED ORGANIC COCONUT OIL IS SUPPLIED VAT FREE - NO VAT TO PAY ON THIS PRODUCT. THE PRICE YOU SEE IS THE PRICE YOU PAY.
Related Products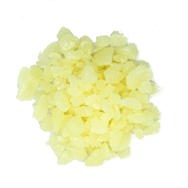 Beeswax Granules White
Read more
£4.20 inc.VAT
£3.50 exc. VAT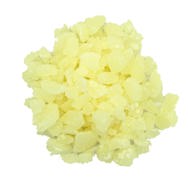 Beeswax White Organic 100 Grams
Read more
£7.80 inc.VAT
£6.50 exc. VAT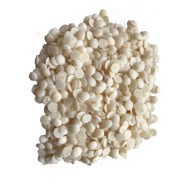 Berry Fruit Wax
Read more
£10.79 inc.VAT
£8.99 exc. VAT