Mafura Butter Unrefined Organic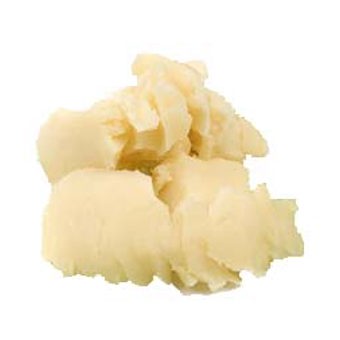 Common Name
Mafura Butter Virgin African, Natal Mahogany
INCI Name
Trichilia Emetica Seed Butter

Extraction
Mafura Butter is produced through the cold pressing of the seeds of the African Mafura tree which is a coveted multipurpose product that has been used in Eastern and Southern Africa through several generations. The Mafura tree grows in areas.....
Origin
South Africa
Odour
Subtle nutty odour which compliments any application. Butter is solid at room temperature with a melting point of 20c.
Qualities
Our Mafura Butter is now approved by COSMOS and ECOCERT for use in certified organic products. Mafura Butter is a non drying butter Butter that absorbs quickly on the skin and hair. Our Mafura butter is 100% natural and unrefined. Applications include Body Butters, Skin Creams, and Massage products. In Africa it is a staple in Soap manufacturing for its moisturising and skin repairing properties.
It softens and improves the elasticity of the skin
Essential fatty acids contribute towards maintaining a healthy complexion
Has antimicrobial and anti-inflammatory properties
It spreads easily on the skin hence can also be used in massage products
It heals and nourishes dry cracked skin
Excellent as a hair conditioner
Ideal moisturizer to strengthen and softens natural hair
Alleviates dry and itchy scalp
Traditionally, farmers in the southern African region use Mafura Butter for treatment of infected wounds of horses, dogs and cattle. Recently Mafura Butter has been utilized as an ingredient for the making of dog and horse soaps, treatment balms and shampoos.
Related Products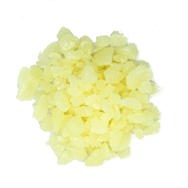 Beeswax Granules White
Read more
£3.50 inc.VAT
£3.50 exc. VAT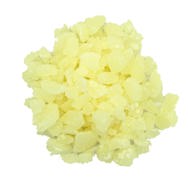 Beeswax White Organic
Read more
£6.50 inc.VAT
£6.50 exc. VAT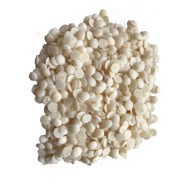 Berry Fruit Wax
Read more
£8.99 inc.VAT
£8.99 exc. VAT