Sucrose Ester Gel XL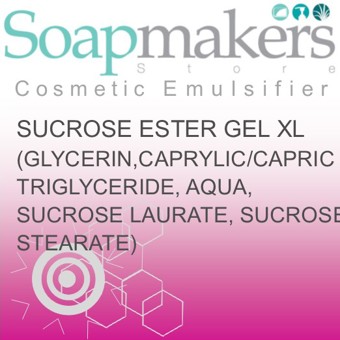 £14.34 inc.VAT
£11.95
exc. VAT
SKU:

S19928
Common Name
Sucrose Ester Gel XL is Manufactured in the UK  
INCI Name
Glycerin, Caprylic / Capric Triglyceride, Aqua, Sucrose Laurate, Sucrose Stearate
Extraction
Sucrose Ester Gel XL is a liquid which acts as a natural oil thickening agent and cold process emulsifier.
Origin
U.K.
Qualities
Sucrose Ester Gel XL eliminates the need for a stabiliser and allows you to directly add your oils the Gel XL to achieve thick oily gels at a low usage level.
The advantages of Gel Cold Emulsifier are:-
Vegetable origin, 100% natural emulsifier and oil thickener based on sugar chemistry - Easy to use - Safe and mild - Biodegradeable - Cold processed Preservative free - Unique textures - Emulsifier and oil thickener.
APPLICATIONS
• Cleansers
• Make-up remover
• Spa products (masks, scrubs, massage gels)
• Creams and lotions
• Haircare
• Suncare
• Baby products

USE LEVELS / GUIDELINES FOR USE
• 20-25% to create an oily gel
• 5-10% as a cold process emulsifier in o/w emulsions
• The formulation must remain between pH 4-8 at all times
• Can be used either at room temperature or at temperatures up to 80ºC
• Shake/stir well before use
Related Products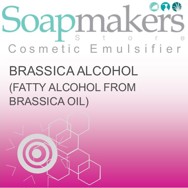 Brassica Alcohol Natural 250 grams
Read more
£9.00 inc.VAT
£7.50 exc. VAT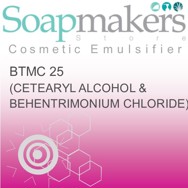 BTMC-25
Read more
£4.20 inc.VAT
£3.50 exc. VAT
BTMS Palm Free 100 Grams
Read more
£7.19 inc.VAT
£5.99 exc. VAT