Kokum Butter Unrefined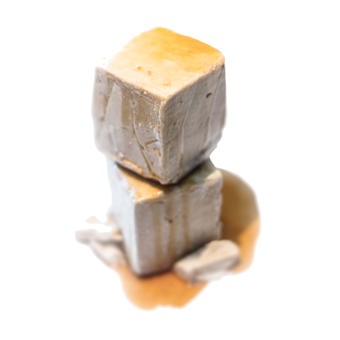 Common Name
Kokum Butter Pure and Unrefined  /  Raw Unrefined Kokum Fat
INCI Name
GARCINIA INDICA SEED BUTTER
Extraction
Kokum Butter is extracted from the kernels of fruit of an Indian tree called Garcinia Indica. Kokum Butter is one of hardest vegetable butters known, but not as hard as Cocoa Butter. This Butter is solid at room temperature but melts quickly on contact with the skin. We import our unrefined Kokum Butter direct from the manufacturer in India.
Origin
Western India specifically the Maharashtra / Kokan region.
Odour
Subtle nutty odour which compliments any application. Kokum Butter is solid at room temperature with a melting point of 38c. The unrefined Kokum Butter is a Beige to Brown colour, whereas Refined Kokum Butter is almost White to pale Yellow in colour. in colour.
Qualities
Kokum Butter is a non-drying Butter that absorbs quickly on the skin and hair. Our Kokum Butter is 100% natural and unrefined. Applications include Body Butters, Lotions, Lip Balms, and Massage products. In India, it is a staple in Soap manufacturing for its moisturising and skin-repairing properties. The fruit rind is often dried and used as a spice flavour in cooking.
Recommended Usage Percentage:
Base Lotions & Creams: 1-30%
Lip & Body Balms: 5-100%
Lipsticks:  1-3%
Soaps: 2-5%
Hair Products: 1-5%
Related Products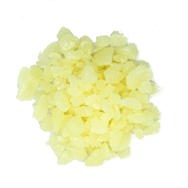 Beeswax Granules White
Read more
£3.50 inc.VAT
£3.50 exc. VAT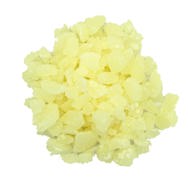 Beeswax White Organic
Read more
£6.50 inc.VAT
£6.50 exc. VAT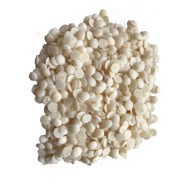 Berry Fruit Wax
Read more
£8.99 inc.VAT
£8.99 exc. VAT