Melt & Pour Soap Base - Natural High Foam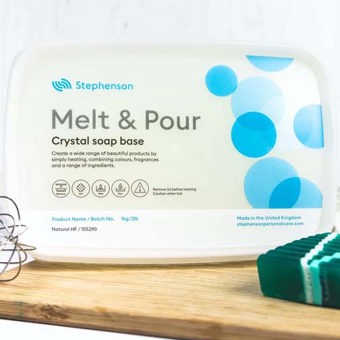 £8.70 inc.VAT
£7.25
exc. VAT
SKU:

S19514
Common Name
Crystal Natural HF Melt & Pour Soap Base
Transparency      Foaming      Sulfates      Parabens      Glycerine Content
    TRANSLUCENT           OUTSTANDING            NO                         NO                                  HIGH
Production
Crystal HF is a Vegetable-based, melt and pour soap base, made from natural ingredients and free from any surfactants or MPG. Crystal HF is less irritating to sensitive skin also.
Origin
Manufactured in the U.K.
Characteristics
This high foaming formulation has no parabens, no phenoxyethanol, no propylene glycol, no sulfates and is PEG Free. It is also good for moisturising due to very high glycerine content. A pH 8.0-9.0 and a neutral odour provides excellent fragrance lift. This Melt and Pour Soap Base are made from 99% natural ingredients.
Related Products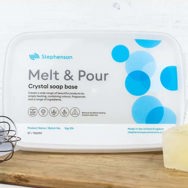 Melt & Pour Soap Base - Standard Clear
Read more
£6.60 inc.VAT
£5.50 exc. VAT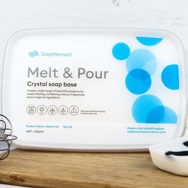 Melt & Pour Soap Base - Standard White
Read more
£6.60 inc.VAT
£5.50 exc. VAT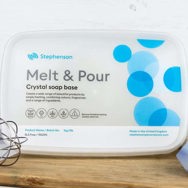 Melt & Pour Soap Base - Clear SLS Free
Read more
£6.60 inc.VAT
£5.50 exc. VAT