Melt & Pour Soap Base - Jelly Soap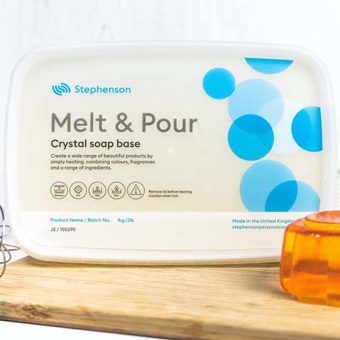 £8.39 inc.VAT
£6.99
exc. VAT
SKU:

S19518
Common Name
Crystal JS / Crystal Jelly Soap Base
Transparency      Foaming      Sulfates      Parabens      Glycerine Content
    TRANSPARENT                GOOD                     YES                         NO                                  HIGH
Production
Crystal JS (Jelly Soap) is a very unique and innovative Vegan-friendly soap base that sets to form a jelly-like product.
Origin
Manufactured in the U.K. by Stephensons.
Characteristics
This vegetable-based clear Jelly Soap base is supplied in prepacked 5 kilo tubs direct from the manufacturer Stephenson. Product is quite soft and is supplied in a re-sealable tub. The transparency of the Jelly Soap base means you get excellent colour clarity when using bright colours.
Crystal JS has a neutral odour so will provide excellent lift. It integrates with other Crystal melt and pour bases, so can be added in layers or just used on its own to make new and interesting creations. Good foaming and excellent moisturising, from a high glycerine content which provides a pleasant skin feel. It also has superior colour stability even when kept at a high temperature for extended periods.
Related Products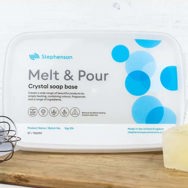 Melt & Pour Soap Base - Standard Clear
Read more
£6.60 inc.VAT
£5.50 exc. VAT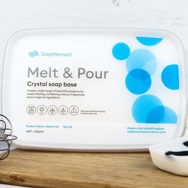 Melt & Pour Soap Base - Standard White
Read more
£6.60 inc.VAT
£5.50 exc. VAT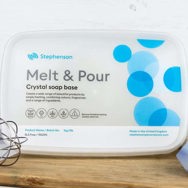 Melt & Pour Soap Base - Clear SLS Free
Read more
£6.60 inc.VAT
£5.50 exc. VAT