Melt and Pour Soap Base - Argan Oil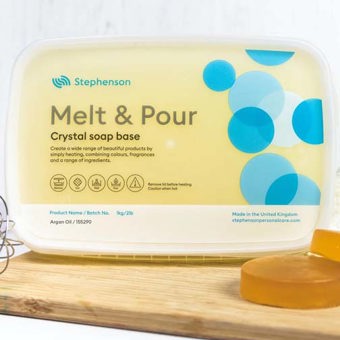 £9.59 inc.VAT
£7.99
exc. VAT
SKU:

S19523
Common Name
Crystal Argan Oil Clear Melt & Pour Soap Base  
Transparency      Foaming      Sulfates      Parabens      Glycerine Content
     TRANSLUCENT           EXCELLENT                NO                         NO                             VERY HIGH
Production
A vegetable-derived soap base, made with exotic Moroccan Expressed Argan Oil.
Origin
Made in the U.K. by Stephenson
Characteristics
Crystal Argan Oil offers great clarity and excellent lathering qualities. Less irritating to sensitive skin, the vitamin E content of the Argan Oil combined with the moisturising effect of the very high glycerine content leaves a fantastic feel to the skin. Superior colour stability even if kept at a high temperature for extended periods. It has a neutral odour that provides excellent fragrance lift. A great versatile base.
Related Products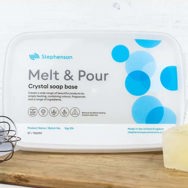 Melt & Pour Soap Base - Standard Clear
Read more
£6.60 inc.VAT
£5.50 exc. VAT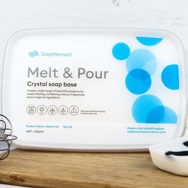 Melt & Pour Soap Base - Standard White
Read more
£6.60 inc.VAT
£5.50 exc. VAT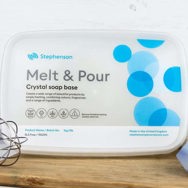 Melt & Pour Soap Base - Clear SLS Free
Read more
£6.60 inc.VAT
£5.50 exc. VAT