Melt & Pour Soap Base - Donkey Milk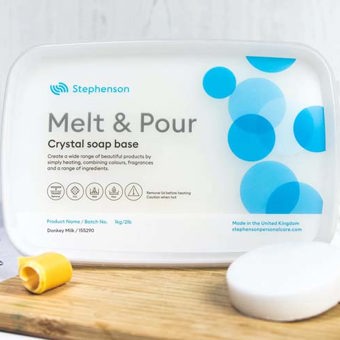 £8.10 inc.VAT
£6.75
exc. VAT
SKU:

S19525
Common Name
Crystal Donkey Milk Opaque Melt & Pour
Transparency      Foaming      Sulfates      Parabens      Glycerine Content
       OPAQUE                     EXCELLENT               YES                        NO                            HIGH
Production
Whitened Stephensons 'Crystal' soap base made with a significant amount of donkey milk, making it an excellent moisturiser.
Origin
Made in the U.K. by Stephenson
Characteristics
Vegetable-based, melt and pour soap base containing donkey milk, ideal for the manufacture of opaque soap bars. Crystal Donkey Milk is rich in vitamins which help to nourish the skin. A powerful moisturiser, Donkey Milk also acts as a cleanser for the skin. Rich in fatty acids, it can reduce the appearance of fine lines and wrinkles and helps to regenerate damaged or dry skin.
Related Products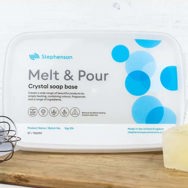 Melt & Pour Soap Base - Standard Clear
Read more
£6.60 inc.VAT
£5.50 exc. VAT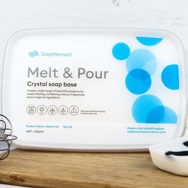 Melt & Pour Soap Base - Standard White
Read more
£6.60 inc.VAT
£5.50 exc. VAT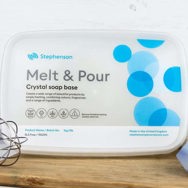 Melt & Pour Soap Base - Clear SLS Free
Read more
£6.60 inc.VAT
£5.50 exc. VAT