Melt & Pour Soap Base - Aloe Vera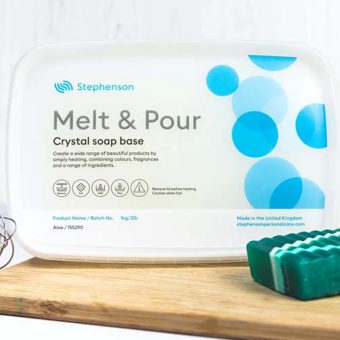 £9.00 inc.VAT
£7.50
exc. VAT
SKU:

S19507
Common Name
Crystal Aloe Vera Transparent Melt & Pour Soap Base  
Transparency      Foaming      Sulfates      Parabens      Glycerine Content
     TRANSPARENT             EXCELLENT                NO                         NO                             VERY HIGH
Production
Made with Aloe Vera containing all the natural amino acids, vitamins and minerals found in aloe vera which can help mosturise dry skin.
Origin
Made in the U.K. by Stephenson
Characteristics
Made using Aloe Vera and glycerin which is a natural emollient. This sulfate-free, mild soap gently cleanses and soothes the skin, cleansing without stripping or upsetting the delicate natural pH balance necessary for soft, healthy-looking skin.
Related Products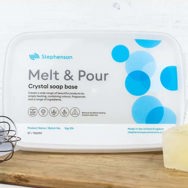 Crystal Standard Clear Melt & Pour Soapbase 1 Kilo
Read more
£6.60 inc.VAT
£5.50 exc. VAT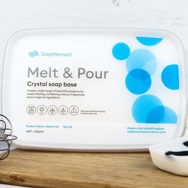 Crystal Standard White Melt & Pour Soap Base 1 Kil…
Read more
£6.60 inc.VAT
£5.50 exc. VAT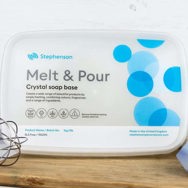 Crystal Clear SLS Free Melt & Pour Soapbase 1 Kilo
Read more
£6.60 inc.VAT
£5.50 exc. VAT