Thyme Linalool Certified Organic Oil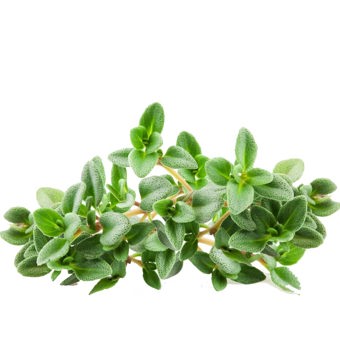 This product is certified COSMOS Organic by the Soil Association
£9.95 inc.VAT
£9.95
exc. VAT
SKU:

S20383
Common Name
Thyme Linalool Essential Oil Certified Organic
INCI Name
Thymus vulgaris Leaf Oil
Extraction
Steam-distillation of the freshly cut and dried plant.
Origin
Spain  /  France
Qualities
Particularly good for respiratory ailments and asthma. Use in inhalations and vaporisers for its decongestant and antiseptic properties. This one of the milder Thyme Oils and is not as harsh or olfactively aggressive as the Red Thyme or redistilled White Thyme Oils which are rich in Phenols, whereas our Certified Organic Thyme Linalool is rich in Linalool at levels up to 70%.
Caution
Avoid use during pregnancy. Might cause mild irritation on sensitive skin.
Related Products