Yucca Extract Natural Surfactant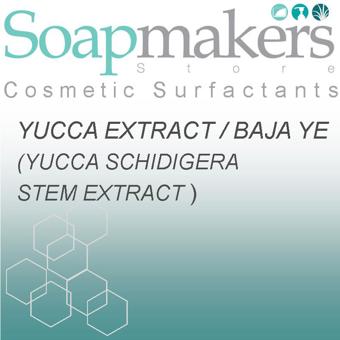 £8.50 inc.VAT
£8.50
exc. VAT
SKU:

S25999
Common Name
Yucca Extract / Mojave Yucca Extract / Baja Ye
INCI Name
Yucca Schidigera Stem extract
Extraction
Baja Ye is a water-based concentrated extract in Liquid format from the freshly harvested roots.
Origin
Baja Desert of California and Sonora desert of Mexico.
Qualities
 Baja Ye is rich in naturally occurring Saponins which makes it a perfect natural alternative to your standard Foaming, Dispersing and wetting agents. It is non-GMO, non-animal tested and very safe & mild and is suitable for shampoos, body washes, cleansers, etc. Manufacturer recommends a usage rate of 0.5% to a maximum of 3.0%
Sustainability
 Yucca extract, Baja YE, has impressive sustainability credentials. Adhering to the strict regulations set by the Mexican Forestry Department, they ensure that the Yucca harvesting rate is not more than the plant's natural recovery rate.
Once a colony of Yucca plants is identified for harvesting, Manufacturer harvests no more than 50% of the harvestable specimens. This process entails counting, measuring, and GPS tagging all individuals within a 1000 sq. metre area to develop an Environmental Impact Report.
All current raw material is obtained from wild harvest, however, Manufacturer has developed experimental Yucca plantations to assure a continued renewable supply for years to come.
Related Products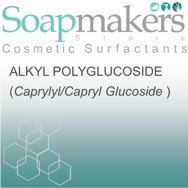 Alkyl Polyglucoside | Palm Free
Read more
£4.90 inc.VAT
£4.90 exc. VAT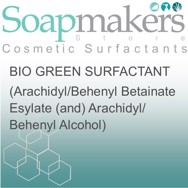 Bio Green Surfactant Palm Free
Read more
£7.95 inc.VAT
£7.95 exc. VAT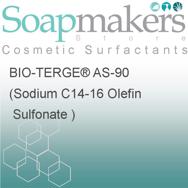 Bioterge AS-90 | Palm Free Surfactant
Read more
£9.99 inc.VAT
£9.99 exc. VAT