Brassicyl IE and Brassica Alcohol | Palm Free Surfactant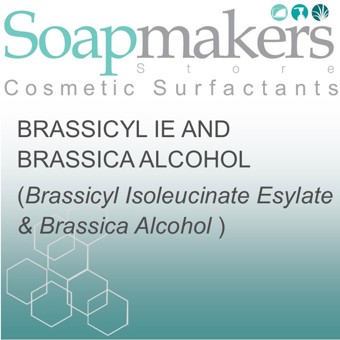 £14.39 inc.VAT
£11.99
exc. VAT
SKU:

S05555
Common Name
Brassicyl IE and Brassica Alcohol
INCI Name
Brassicyl Isoleucinate Esylate (and) Brassica Alcohol
Extraction
Derived solely from fermentation and plant materials using sustainable green chemistry principals. This is a Palm Free ingredient. No Solvents or Petrochemicals are used at any stage of the manufacturing process. The manufacturer combines L-isoleucine, an essential amino acid derived from the fermentation of non-GMO rice, with a long-chain fatty group derived from the oil of a brassica plant creating a material that comprises 65% of the cationic ingredient brassicyl isoleucinate esylate and 35% brassica alcohol that is certified natural by Ecocert.
Origin
E.U.
Qualities
White to pale Yellow flake with a melting point of 58C This ingredient is not compatible with Mineral Oil, certain proteins and Gums. The pH is 3.5 and should be adjusted using a mild base. Sodium Bicarbonate and Sodium Hydroxide are tricky to work with, so the manufacturer suggests using L-Arginene.
Manufacturers suggest usage levels are 6.5 - 16.0% in Haircare products like Silicone-free conditioners, Cleansing Conditioners, Detangling and Frizz-Free products.
PLEASE NOTE: This product will be discontinued when existing stock is sold out.
Related Products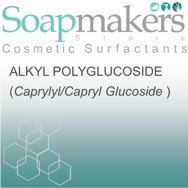 Alkyl Polyglucoside | Palm Free
Read more
£5.88 inc.VAT
£4.90 exc. VAT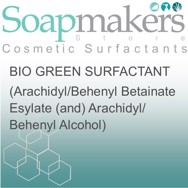 Bio Green Surfactant | 100% Organic Cationic Surfa…
Read more
£9.54 inc.VAT
£7.95 exc. VAT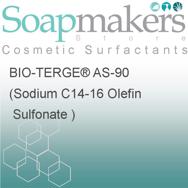 Bioterge AS-90 | Palm Free Surfactant
Read more
£14.39 inc.VAT
£11.99 exc. VAT