Vitamin E Synthetic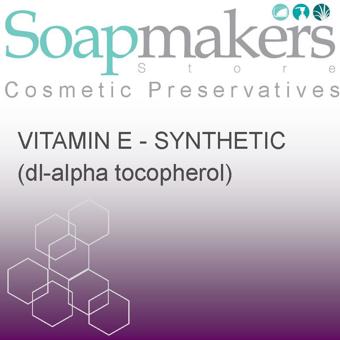 £17.99 inc.VAT
£14.99
exc. VAT
SKU:

S22360
Common Name
Vitamin E Synthetic FCC/Ph. Eur / DL Alpha Tocopherol
INCI Name
Tocopherol
Extraction
A very thick and viscous treacle-like product which is Orange-Red to Red Brown in colour. Not for internal use.
Origin
Netherlands / Germany
Qualities
Tocopherol helps protect cosmetic formulations against oxidation. It is Gluten Free and not derived from Wheat. It is available in both natural and synthetic grades. The product we offer on the Soapmakers website is synthetic DL-Alpha Tocopherol. Not be compared or confused with the much cheaper dl-alpha- Tocopheryl Acetate.
The synthetic DL-Alpha Tocopherol is a blend of:
(R,R,R)-α-Tocopherol: 5–10%
(R,R,R)-β-Tocopherol: <2%
(R,R,R)-γ-Tocopherol: 60–68%
(R,R,R)-δ-Tocopherol: 25–35%
Related Products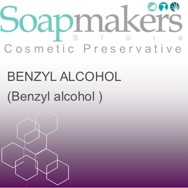 Benzyl Alcohol | Preservative
Read more
£4.20 inc.VAT
£3.50 exc. VAT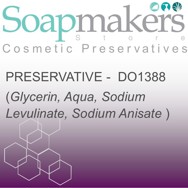 Preservative DO - Dermorganics 1388
Read more
£10.20 inc.VAT
£8.50 exc. VAT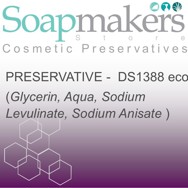 Preservative DS - Dermosoft 1388 ECO
Read more
£6.60 inc.VAT
£5.50 exc. VAT