Preservative DO - Dermorganics 1388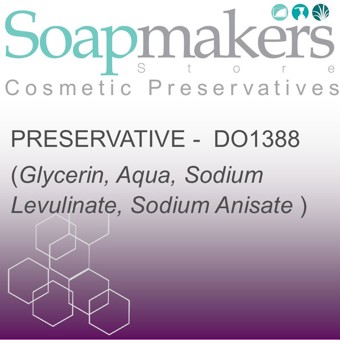 £10.20 inc.VAT
£8.50
exc. VAT
SKU:

S04291
Common Name
Preservative - DO 1388
INCI Name
Glycerin, Aqua, Sodium Levulinate, Sodium Anisate
Extraction
Dermorganics® 1388 is a convenient blend of plant-derived organic acids with broad antimicrobial activity. Combination with antimicrobial surface-active Preservative - DO 1388 substance (e.g. Glyceryl Caprylate) is recommended to improve the performance of the product. This is a PALM FREE product.
Origin
Germany
Qualities
Preservative - DO 1388 active principle is based on a blend of plant-derived compounds mixed with plant-derived glycerol in organic quality. When using in surfactant based products, the masking organic acids bring in an additional broad antimicrobial activity. Recommended usage level is 2  - 4%. Dr Straetmans claim the subtle scent of Dermorganics® 1388 will help mask any residual raw material odours while not interfering with the overall product fragrance. The manufacturer claims that adding Dermorganics® 1388 at levels up to 4% can convert many cosmetic creations into self-preserving products without the need to add any other preservatives.
Preservative DS 1388 eco v Preservative DO 1388 explained
Preservative DO 1388 contains Organic Glycerin and holds COSMOS Organic Certification. Preservative DS 1388 eco is entirely naturally derived but the glycerin is Non Organic. This grade holds COSMOS approval. All of the 1388 grades have the exact same INCI breakdown, the difference is in the level of certification you need to achieve for your end product.
Related Products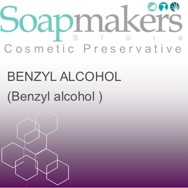 Benzyl Alcohol | Preservative
Read more
£4.20 inc.VAT
£3.50 exc. VAT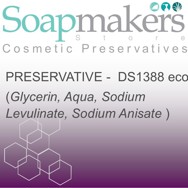 Preservative - DS1388 eco 250 Grams
Read more
£6.60 inc.VAT
£5.50 exc. VAT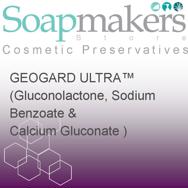 Geogard Ultra
Read more
£16.20 inc.VAT
£13.50 exc. VAT