Kukui Nut Oil Expressed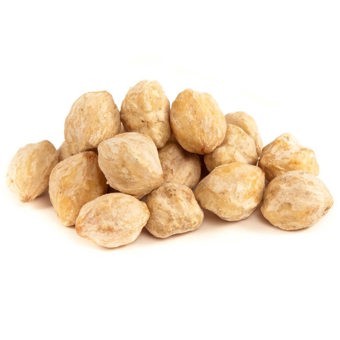 £16.80 inc.VAT
£14.00
exc. VAT
SKU:

S11911
Common Name
Kukui Nut Oil  / Candlenut Tree Oil  / Kekuna Tree Oil  /
INCI Name
Aleurites Moluccanus Seed Oil
EINECS: 273-313-5 CAS Number: 8015-80-3.
Source
Kukui nut oil is expressed from the nuts of the tropical Hawaiian kukui nut tree which are also known as candleberry, kemiri nut trees. Kukui Oil is a Light Yellow colour and is easily absorbed on the skin, without leaving any greasy effect afterwards.
Origin
Hawaii
Qualities
Pure Kukui Nut Oil has traditionally been used as a natural moisturiser for centuries in Hawaii. As Kukui is rich in natural antioxidants and minerals, it is best suited to anti-ageing products. It has also been used to make candles and hair care products.
Related Products