Jojoba Oil Golden Expressed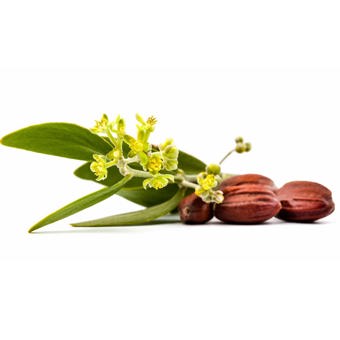 £4.20 inc.VAT
£3.50
exc. VAT
SKU:

S10333
Common Name
Golden Jojoba Oil Expressed
INCI Name
Simmondsia Chinensis (Jojoba) Seed Oil
Source
Extracted by mechanical expression from the beans of the plant.
Origin
Argentina / Arizona / Israel / Mexico
Qualities
Pure Jojoba Oil is actually a liquid wax, with a rich Golden Yellow colour and odourless, which solidifies at cold temperatures. Expressed Golden Jojoba Oil contains myristic acid, which is an anti-inflammatory agent and makes this oil good for easing painful joints. Jojoba Oil is also good for oily skin and acne, as when massaged onto the skin, it will help unclog pores. We import our Golden Jojoba direct from the producer in Argentina.
Related Products