Rhassoul (Ghassoul) Clay Powder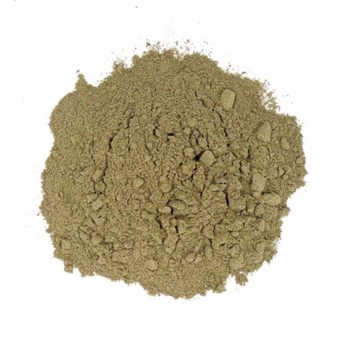 £2.99 inc.VAT
£2.99
exc. VAT
SKU:

S03507
Common Name
Rhassoul Clay Powder / Ghassoul Clay / Moroccan Red Clay / Moroccan Stevensite
INCI Name
Moroccan Lava Clay
Source
Rhassoul is sourced from beneath the Atlas Mountains in the North East of Morocco. The Rhassoul initially is mined in large lumps known as TOBA.
These TOBA are taken to the factory where they are graded a second time before further processing where it is subjected to repeated washing to remove any impurities and foreign elements. The cleaned Rhassoul is then poured over a large flat area where it is sun-dried in the Summer or Oven-dried in the Winter. These dried sheets or scales are known locally as M'siek.
Powdered Rhassoul Clay is then derived from this M'siek before Quality control and bagging for sale.
Origin
The only known mineral deposit of Rhassoul on the planet is in Moulouya's Valley located in the Eastern high plateau of Morocco. Also commonly known as Ghassoul, the name derives from the Arabic verb 'Rassala' which means 'to wash'.
Qualities
Rhassoul Clay is rich in Calcium, Magnesium and Potassium and has an almost identical ph to the Human Scalp. It has been used for centuries in hair care applications as it removes unwanted grease without damaging the hair follicles or hair keratin. Try adding water, or better still Rose Otto Hydrolat to Rhassoul Clay to create a paste and apply evenly to already wet hair, massaging through to the roots and leave for a few minutes. You then rinse out the paste and are left with soft and shiny hair that is supple and full of bounce. Adding a few drops of Certified Organic Argan Oil will further enhance the blend.
In skincare, Rhassoul is used by Spa's and Beauty Therapists in Face packs and Exfoliating Body packs. Rhassoul will contribute to detoxifying the skin, removing dead and flaky skin to leave a shiny and soft cleansed skin. Rhassoul Clay is also used in mud baths with exceptional results.
Related Products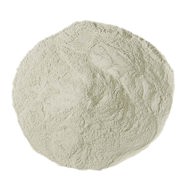 Bentonite Clay
Read more
£3.99 inc.VAT
£3.99 exc. VAT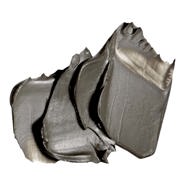 Dead Sea Mud
Read more
£4.80 inc.VAT
£4.80 exc. VAT
(Out of Stock)