Witch Hazel Distillate USP (14% Alcohol)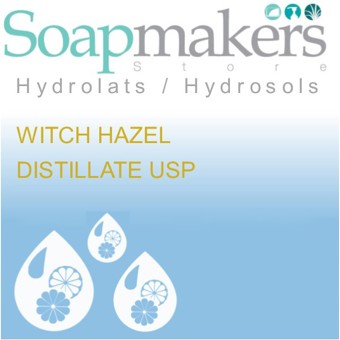 £2.99 inc.VAT
£2.99
exc. VAT
SKU:

S23300
Common Name
Witch Hazel Distillate USP
INCI Name
Hamamelis virginiana (Witch Hazel) Water (and) Alcohol
Extraction
Product is produced by macerating recently cut and partially dried dormant twigs of Hamamelis Virginiana L. in water, distilling and adding the required amount of alcohol ( 13 - 15%) to the distillate to complete the manufacturing process.  Technically this is not a true Hydrolat as there is no Essential Oil separated at the end of the manufacturing process.
Origin
Virginia, U.S.A.
Odour
Sweet Lemon zest odour with a subtle bitter base note.
Qualities
Witch Hazel Distillate is an astringent and the perfect building block for your facial toner products, especially when blended with Rose Otto Hydrolat. This blend works well as a facial spritzer (be sure to avoid contact with the eyes) and as a facial cleanser. Use Witch Hazel instead of water to make Bath bombs as this accelerates the drying process and allows the finished product to be removed from your mould within minutes. Witch Hazel 14% is very popular within the Tattoo industry. Apart from reducing the redness after the artist has finished tattoo, they also use it instead of water when mixing with the inks. Witch Hazel is soluble in alcohol, water and glycol.
Related Products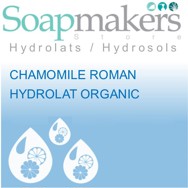 Chamomile Roman Hydrolat Organic
Read more
£2.95 inc.VAT
£2.95 exc. VAT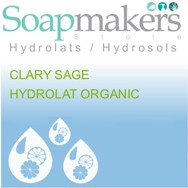 Clary Sage Hydrolat Organic
Read more
£2.65 inc.VAT
£2.65 exc. VAT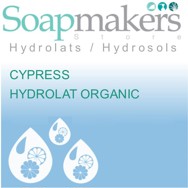 Cypress Hydrolat Organic
Read more
£4.50 inc.VAT
£4.50 exc. VAT