Myrica Fruit Wax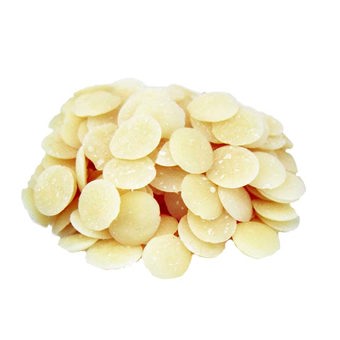 £7.80 inc.VAT
£6.50
exc. VAT
SKU:

S13905
Common Name
Myrica Fruit Wax (Vegan)
INCI Name
Myrica Cerifera (Bayberry) Fruit Wax.
Extraction
Myrica Cerifera Fruit wax is derived from the peels of the myrica berry, a tree/shrub native to the Colombian Andes and can be found in Colombia, Bolivia, Ecuador and Peru. Myrica fruit wax is a peel wax that covers the small, greyish berries to protect them against moisture loss and environmental stress at an altitude of 1800 Metres and above in the Colombian Andes. No chemicals are used to process the wax and it is stable against oxidation due to its low iodine value.
Origin
Myrica Cerifera Fruit Wax is manufactured in Germany from raw material sourced in Colombia.
Appearance
Myrica Cerifera Fruit Wax comes in pellet form and is Pale Yellow to White in colour with a subtle balsamic odour which will not affect either the fragrance or colour of the application.
Qualities
Myrica Cerifera Fruit Wax is an Ecocert certified, plant-based wax suitable for all-natural and vegan cosmetic applications as a replacement for Beeswax. Myrica Wax is environmentally friendly as it is completely Biodegradeable. It has a low melting point of 45 - 55c but with a high hardness value. This gives Myrica cerifera fruit wax very good spreadability in cosmetic formulations and reduces the stickiness of emulsions and cream gels, gives hair styling products excellent holding properties, and when used in hair conditioners eases combing in tangled hair.
Related Products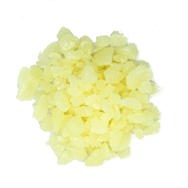 Beeswax Granules White
Read more
£4.20 inc.VAT
£3.50 exc. VAT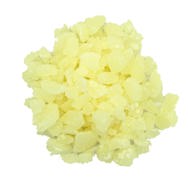 Beeswax White Organic 100 Grams
Read more
£7.80 inc.VAT
£6.50 exc. VAT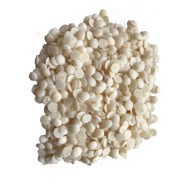 Berry Fruit Wax
Read more
£10.79 inc.VAT
£8.99 exc. VAT