Tamanu Oil Expressed Certified Organic (Calophyllum inophyllum)

This product is certified COSMOS Organic by the Soil Association
Common Name
Tamanu Oil Certified Organic Expressed / Foraha Oil  /  Calophyllum Inophyllum Oil
INCI Name
Calophyllum Inophyllum Seed Oil
Origin
Madagascar / Tahiti / Vietnam
Source
Originating from Asia, the Tamanu tree whose botanical name is Calophyllum Inophyllum belongs to the botanical family of the Guttiferes. It slowly spread through the ages to different countries with temperate climates, such as Tahiti. Today, the Calophyllum Inophyllum tree is relatively popular in the South Pacific region. It can reach a size of 10 to 15 meters with very knotty branches and large dark green leaves with pale yellow veins. Small white flowers are produced at the ramification of the leaves and release a sweet fragrance but it is the fruit of the Tamanu tree that is of great interest because of the remarkable oil that is extracted from its sun-dried nuts.
The name TAMANU is a Tahitian word describing specifically the Calophyllum Inophyllum species which grows solely on Tahiti. The Tamanu nuts are only 3 or 4 cm in diameter and grow in small bunches dispersed throughout the tree. The fruits are green at first. Contrary to most other oil producing nuts, the fresh green Tamanu nuts are completely devoid of oil when they first fall from the tree. They need to be exposed to the sun for a few weeks before they turn a brownish color, develop their aromatic odor and achieve their full oil capacity. The pure expressed Tamanu oil which is extracted from the sun-drenched dry nuts is a rich Olive Green colour with a characteristic marked odor. It contains a significant resin concentration (over 20%) which gives it its therapeutic properties well known in pharmacy and beauty care.
Qualities
Tamanu Oil is suitable for a wide range of general skin formulations. It has a mild and pleasant aroma and a luxurious feel, which makes it ideal for use in lotions, creams, ointments and other skin care products. It absorbs readily into the skin, leaving the skin feeling smooth and soft without any residual greasiness or oiliness. Tamanu Oil is an effective emollient that easily penetrates the skin. Neutral lipids, glycolipids and phospholipids soothe, hydrate and protect the skin while improving the feel of creams and lotions. Our Certified Organic Tamanu Oil has anti-inflammatory properties and helps repair damaged skin.
Related Products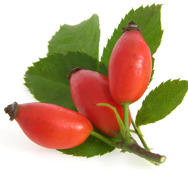 Rosehip Seed Oil Certified Organic 250ml
Read more
£10.20 inc.VAT
£8.50 exc. VAT