Sucragel AOF Organic
£13.20 inc.VAT
£11.00
exc. VAT
SKU:

S19900
Common Name
Sucrose Ester Gel AOF Bio Organic Manufactured in the UK. Trade Named Soil Association Certified Organic Cold Emulsifier. 
INCI Name
Glycerine*, Prunus amygdalus dulcis (Sweet Almond) oil, Sucrose Laurate, Citrus Aurantium Dulcis (Orange) Fruit Water
*The Glycerine used in the manufacture is not Palm derived and is sourced from the nut Oil from the Karanja Tree.
Extraction
Gel AOF Bio Certified Organic is based on a specific sugar ester Sucrose Laurate.
Origin
U.K.
Qualities
Gel AOF Bio Certified Organic and Oil thickener based on Sugar Chemistry. It has been developed for use at room temperature but it can also be used at temperatures up to 80c if needed. Always add the oil phase into the Gel AOF Bio first and if needed add the water phase afterwards. Gel AOF Bio is certified Organic to Soil Association standard and 92% Organic to COSMOS standard. 
The advantages of Certified Organic Cold Emulsifier are:-
Vegetable origin - Easy to use - Safe and mild - Cold processed Preservative free - Unique textures - Emulsifier and oil thickener.
Related Products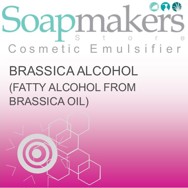 Brassica Alcohol Natural 250 grams
Read more
£9.00 inc.VAT
£7.50 exc. VAT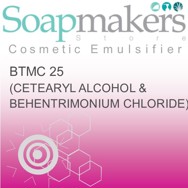 BTMC-25
Read more
£4.20 inc.VAT
£3.50 exc. VAT
BTMS Palm Free 100 Grams
Read more
£7.19 inc.VAT
£5.99 exc. VAT