10ml Clear Glass Roll On Bottle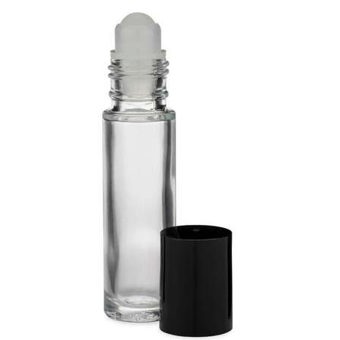 £9.59 inc.VAT
£7.99
exc. VAT
SKU:

SRBCG10
Description
Tall 10ml Clear Glass Roll-On Bottle with the Rollerball housing and Black Cap included in price. No messing about trawling around the website buying 3 different components when its much easier to get the finished product in one click.
Applications
These bottles are perfect for 'Pulse Point' applications of Aromatherapy Oil Blends, cosmetic Liquid products, Herbal remedies, eye serums, Natural and Synthetic perfumes. They are small and compact enough to fit in a small bag, purse or even your pocket.

Dimensions
Capacity          Nominal 10ml  -  Brimful 11.5ml.
Cap size           14.8mm excluding thread.  16.35mm including thread.
Cap Type         Black / White Urea
Ball Roller       Plastic
Ball Weight      3g
Bottle Weight  21g
Material           Glass
Colour             Clear
Height without cap      72.2mm (without ball)
Height with cap           85.5mm
Diameter          19.6mm
Label Height    45mm
Bulk Box Quantity   572
Related Products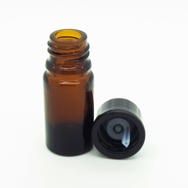 Amber Glass Bottle 5ml
Read more
£2.88 inc.VAT
£2.40 exc. VAT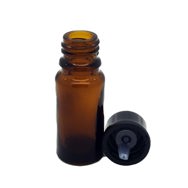 Amber Glass Bottle 10ml
Read more
£1.80 inc.VAT
£1.50 exc. VAT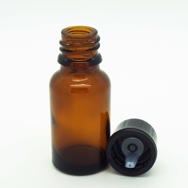 Amber Glass Bottle 25ml
Read more
£2.88 inc.VAT
£2.40 exc. VAT