Hair Conditioner Base COSMOS Certified Organic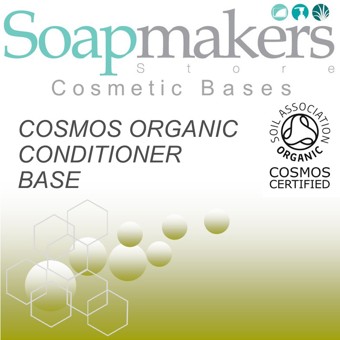 £3.59 inc.VAT
£2.99
exc. VAT
SKU:

S03840
Common Name
Hair Conditioner Base COSMOS Certified Organic
Description
This is a ready to use, fully formulated fragrance free product. You can of course add essential oils to fragrance & invigorate this certified COSMOS Certified Organic Hair conditioner. This Hair Conditioner base contains Certified organic Shea Butter, and Certified organic Jojoba, Sunflower, Olive and Coconut Oils. It contains Soil Association approved mild surfactants and is enriched with Aloe Vera making it an ideal choice for consumers with sensitive skin.
Origin
Manufactured in the U.K.
Suggestions for Use
This certified Organic Hair Conditioner Base is ready to use in its fragrance free form as supplied, this is an easy to use Conditioner base and can be further customised to suit specific hair needs by adding Essential Oils and Cosmetic additives depending on hair type and cosmetic effect required.
INCI Listing
Aqua > 50%
Aloe Barbadensis Leaf Juice* 10 – 25%
Cetearyl Alcohol  5 – 10%
Betaine 1 – 5%
Coco-glucoside 1 – 5%
Butyrospermum Parkii (Shea) Butter* 0.5 – 1.0%
Cocos Nucifera (Coconut) Oil*  0.5 – 1.0%
Olea Europaea (Olive) Fruit Oil*  0.5 – 1.0%
Helianthus Annus (Sunflower) Seed Oil* 0.5 – 1.0%
Potassium Sorbate 0.5 – 1.0%
Sodium Benzoate 0.5 – 1.0%
Xanthan Gum 0.5 – 1.0%
Simmondsia Chinensis (Jojoba) Seed Oil* 0.1 – 0.5%
Citric Acid 0.1 – 0.5%
*Certified Organic material
Certification Status
COSMOS:
25.7% Organic PPAI
27.73% PPAI
8.3% CPAI
1.1% NNI
Related Products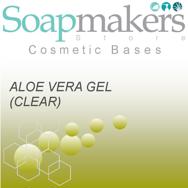 Aloe Vera Gel / Paraben Free
Read more
£5.99 inc.VAT
£4.99 exc. VAT
(Out of Stock)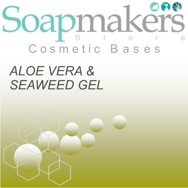 Aloe Vera & Seaweed Gel / Paraben Free
Read more
£8.39 inc.VAT
£6.99 exc. VAT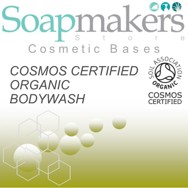 Body Wash Base Certified Organic 5 Kilos
Read more
£4.50 inc.VAT
£3.75 exc. VAT