Cocoa Butter (Food Grade)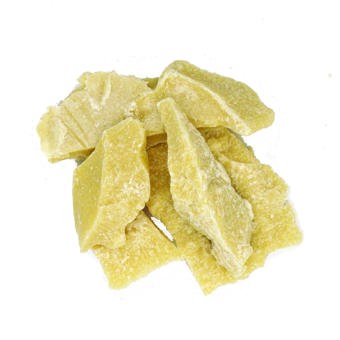 Common Name
Cocoa Butter Deodorised / Cacao Butter
INCI Name
Theobroma cacao (seed butter)
Extraction
A mature Cocoa Tree can produce only up to 30 pods per year, by the time you extract the Cocoa Beans (seeds) and dried them, each tree will only produce about 1 kilo of Cocoa Beans per annum. Cocoa Beans are harvested and seperated from the husks. The Beans are then roasted before the shells are removed via a winnowing machine leaving just the Cocoa Nibs. The nibs go through an Alkanisation process which develops the odour and flavour. The Cocoa Nibs are then milled to yield Cocoa Liquor which is then pressed to extract the Cocoa Butter, leaving behind a mass known as Cocoa Presscake. The cocoa presscake is broken into small pieces to form kibbled presscake, which is then pulverised to form what we know as Cocoa powder.
Origin
Ivory Coast / Ghana / Cameroon
Odour
Rich Natural Cocoa Butter odour but not as overpowering as the crude version.
Qualities
Cocoa Butter (Theobroma Cacao) is particularly useful in treating wrinkled skin, and can be an ointment base instead of Beeswax.  Valuable base for lipsticks, face powder, lip balms, lash makeups and moisturisers. The 25 kilo size is available in block form and is not broken up. Our Food Grade Cocoa Butter has a rich odour with a typical cream to beige colour which gives a luxurious feel to Soaps, Lip Balms, Lotion and Cream Bases.  Also, there is no VAT Payable on this product. The price you see is the price you pay.
Related Products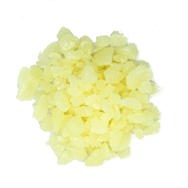 Beeswax Granules White 250 Grams
Read more
£4.20 inc.VAT
£3.50 exc. VAT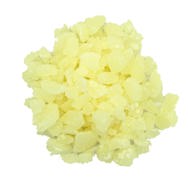 Beeswax White Organic
Read more
£7.80 inc.VAT
£6.50 exc. VAT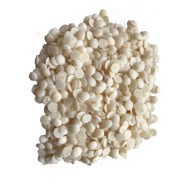 Berry Fruit Wax 100 Grams
Read more
£10.79 inc.VAT
£8.99 exc. VAT