Sucrose Ester Gel AP V2
£9.95 inc.VAT
£9.95
exc. VAT
SKU:

S19910
Common Name
Sucrose Ester Gel AP V2 Gel is Manufactured in the UK
INCI Name
Glycerin & Aqua & Sucrose Laurate
CAS No 56-81-5, 7732-18-5, 25339-99-5
EINECS No 200-289-5, 231-791-2, 246-873-3
Extraction
Sucrose Ester Gel AP V2  is based on Sucrose Laurate, a Sugar Ester which is made by combining sucrose with a fatty acid via esterfication. It is a 100% natural, COSMOS approved emulsifier and oil thickener.
Origin
U.K.
Qualities
Sucrose Ester Gel AP V2 is a natural liquid emulsifier of Vegetable origin for use in a range of products which are safe and mild to the skin. It thickens any non-polar lipophilic substance at room temperature and is a natural dispersant for lipophilic substances. Sucrose Ester Gel AP V2 is a natural liquid emulsifier and oil thickening agent. It can be used to gel most non-polar oily materials with a usage level of about 10-15% to create an oily gel, adding the oil phase into the Sucrose Ester Gel AP V2 under vigorous stirring. The oily gel can be washed off very easily because as soon as the water is added it emulsifies into a milky liquid.

Gel AP V2 is an oil-free Sucrose Ester Gel so has a lower usage level and is more cost-effective compared to Sucrose Ester Gel AOF. Gel AP V2 can be used to disperse oily actives, fragrances and dyes into water. By stirring in a small amount (2-5%) of Gel AP V2 into the lipophilic active (0.1-0.5%) and then stirring in the water phase the oily ingredient will readily disperse.
APPLICATIONS
• Cleansers
• Make-up remover
• Spa products (masks, scrubs, massage gels)
• Creams and lotions
• Haircare
• Suncare
• Baby products

USE LEVELS / GUIDELINES FOR USE
• 10-15% to create an oily gel
• 2-5% as an oil-in-water emulsifier
• The formulation must remain between pH 4-8 at all times
• Can be used either at room temperature or at temperatures up to 80ºC
• Shake/stir the Sucrose Ester Gel AP V2 well before use.

KEY PROPERTIES
• Biodegradable
• Preservative-free
• Easy to use liquid
• To be used at room temperature or at temperatures to 80ºC
• Hydrating/moisturising properties
• Mild & safe to the skin
Related Products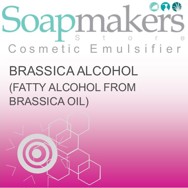 Brassica Alcohol Natural
Read more
£7.50 inc.VAT
£7.50 exc. VAT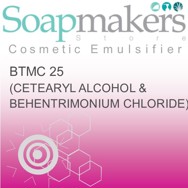 BTMC-25
Read more
£3.50 inc.VAT
£3.50 exc. VAT
BTMS Palm Free 250 Grams
Read more
£5.99 inc.VAT
£5.99 exc. VAT